<![if !vml]>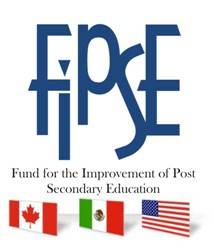 <![endif]>SustR: Sustainable Development for Rural Communities: Social, Health, Economic, and Environmental Advances
Sponsored by the US Department of Education's Fund for the Improvement of Post-Secondary Education North American Mobility Program
SustR is a program for educating students and faculty in the North American Dimensions of rural sustainability. SustR is a consortium of US, Canadian and Mexican universities. The primary activities of SustR are
<![if !supportLists]>· <![endif]>semester-long study abroad at either of two universities in Canada (Lakehead University and the University of Northern British Columbia) and Mexico (Universidad de Sonora and the Universidad Autonoma de Aguascalientes)
<![if !supportLists]>· <![endif]>intensive field courses, held each year in either Mexico, Canada or the US
<![if !supportLists]>· <![endif]>a semester-long, web-based course on rural sustainability.
For program details, please take a look at our frequently asked questions.
Semester-Long Study Abroad
Semester-long study abroad typically consists of taking a conventional course load at the host university. The courses are chosen by the student to fit as conveniently as possible with the requirements of the student's degree program. A stipend of $5,000 is available to cover travel and expenses incurred during the study abroad. Students participating in semester-long exchanges are required to take the rural sustainability course, which is offered in the fall semester, within one year of the exchange. The rural sustainability course can be taken either at Michigan Tech or at the host university.
To apply, go to International Programs and Services study abroad application site. In addition, please complete a statement of interest form.
Field Course
The 2011 version of the field course will be held August 27 to September 3 in Ontario, Canada.
Rural Sustainability Course
For information on the rural sustainability course, go to
Fall 2010 Seminar on Rural Sustainability - A North American Perspective
For more information on the program, contact
Alex Mayer, US Program Director
906-487-3372
<![if !vml]>

<![endif]>