A Simple Equivalent Focal Length Test

On the Converter Lenses Overview page, we suggested: if the on-camera lens and a converter lens both can yield the same focal length, use the on-camera lens instead of a converter for better image quality. This suggestion is based on a simple fact that any additional glass put on top of the camera lens has the potential to reduce the image quality of the system. For convenience, many of us prefer not to remove a converter lens even though we know the camera lens can do a better job. So, let us see the difference with a simple example.
The following image was taken at the 420mm focal length with SHARPNESS and SATURATION set to LOW. This flat newspaper subject is chosen because it is tough to many lenses and can easily reveal lens problems. The comparison will focus on the center portion and the upper-left portion as marked. Then, an Olympus TCON-14B was mounted on camera and the lens was zoomed back to about 295mm (= 420/1.45) in order to capture the same area. The camera position was also slightly adjusted.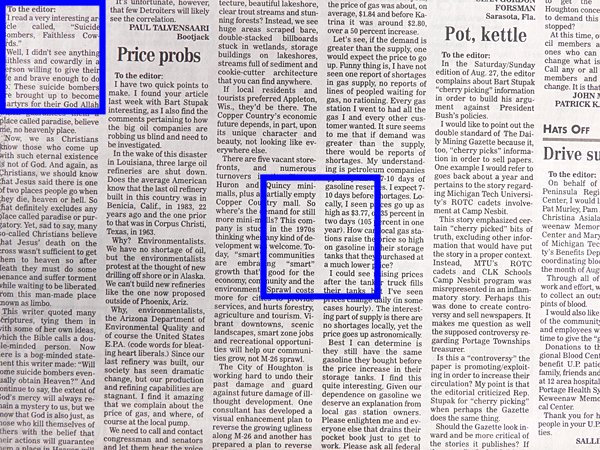 The following shows the center portion. It is clear that the camera lens delivered a sharper image and the definition of each letter is also better. The contrast of the camera lens is also higher.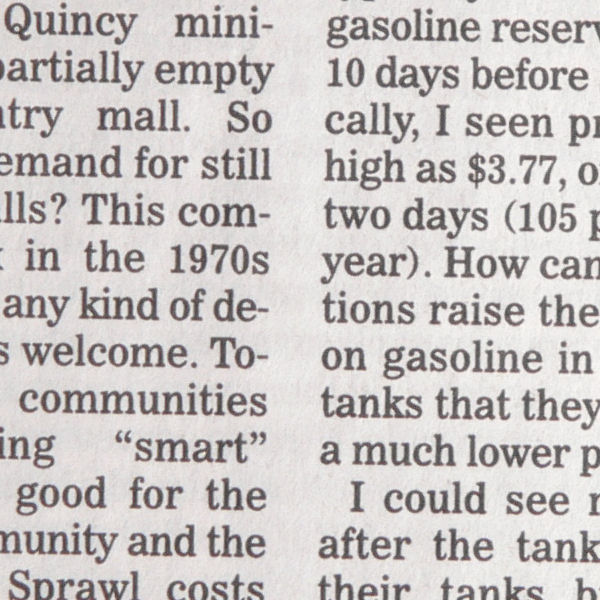 On Camera Lens at 420mm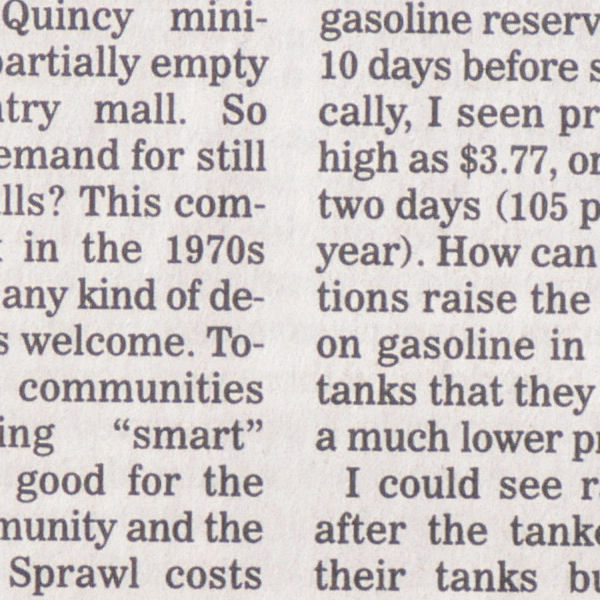 Olympus TCON-14B at 295mm
The following shows the upper-left portion. The image by the camera lens is not as sharp as its center portion and has lower contrast; but, it is much shaper with higher contrast than the one using the TCON-14B.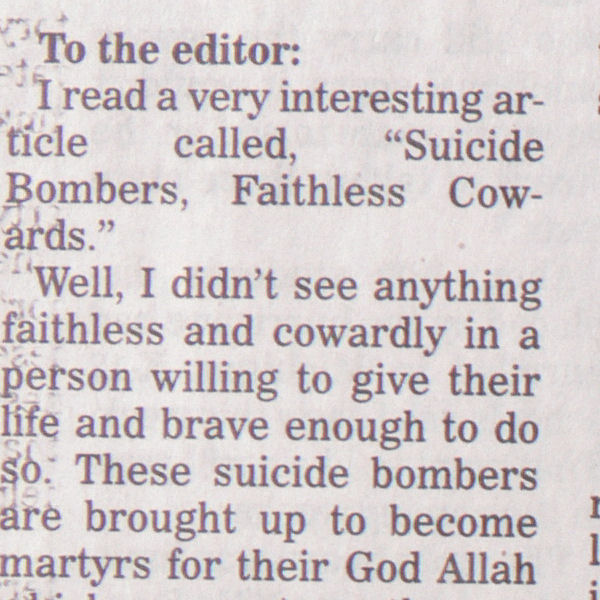 On Camera Lens at 420mm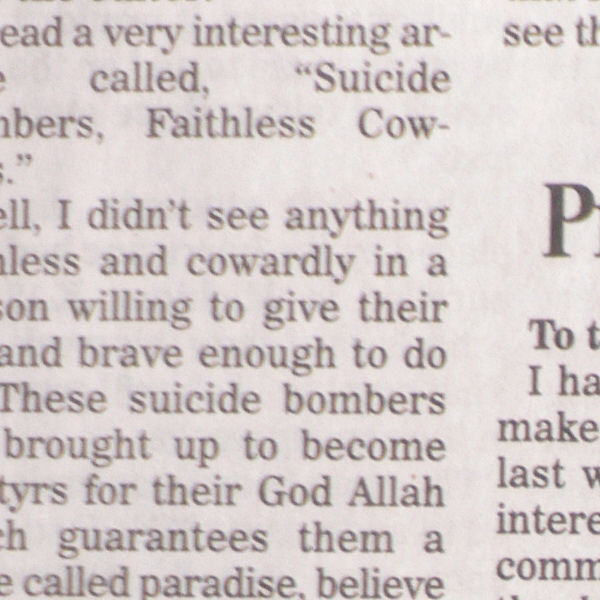 Olympus TCON-14B at 295mm
So, my conclusion, given this test, is that if the camera lens can do the job, don't use a converter. Some may claim that the difference is usually not noticeable. This is true to some degree, especially with small prints. But, even with smaller prints, soft off-center and lower contrast may still be a problem. Shooting flat subject with fine texture is a tough job to many lenses, and, hence, you may consider the able results as nearly the worst case. In daily shooting, your scene may not have very fine details and, of course, you won't see much differences. On the other hand, if you are aiming for maximum image quality, remove the converter if the camera lens can do the job.