Mini Tripod
There is a mini tripod COBRA Q-POD available. See the figure below: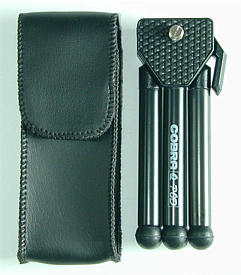 The COBRA Q-POD mini tripod
To use this mini tripod, first pull the small latch out and raise the base: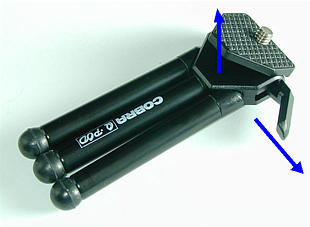 Raise the base
Then, extend the legs and adjust the base position. The maximum height of this mini tripod is about five inches. After you are satisfied, push the latch back to lock the base. Finally, screw the camera on the base.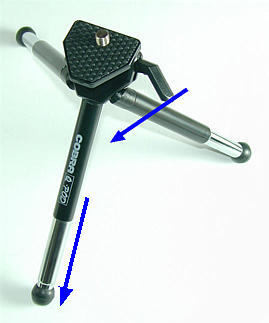 Adjust leg lengths and lock the base