Welcome to my website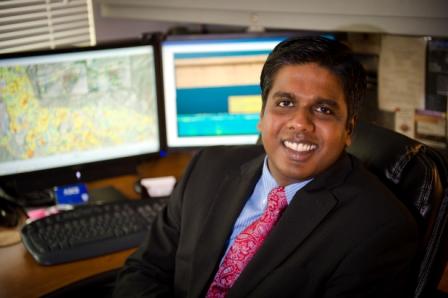 I am a professor specializing in Geological Engineering at Michigan Technological University in Houghton, MI. My website contains information about my research interests, education, and the courses I teach. If you have any questions for me, please do not hesitate to ask. This site is maintained to provide you information on my current and past research projects. I've included a list of my publications to date on this website and, where appropriate, there is a pdf copy available. This page also provides a list of my conference presentations and posters. If you need any further information on my research, feel free to contact me.
Geotechnical Asset Management | Learn more

Prospective Students

If you are interested in studying towards a Masters or Ph.D. degree under my guidance, I invite you to contact me before applying to discuss your research interests. I am looking for individuals who have a bachelors or masters-level degree in engineering or the geosciences and have background in geostatistics, pattern-recognition, and remote sensing. Candidates having a multidisciplinary or other innovative academic or professional background are also encouraged. I do have few research fellowships that are competitive.

When you contact me, please include in your email or letter:
Detailed statement (~2-3 paragraphs) of your research and professional interests, your field experience, and why you want to attend graduate school
Your undergraduate/graduate major, university, GPA, and GRE scores
Thank you for your interest.