Page 2: Wurtzite Polytypes from
Donohoe Station, Pennsylvania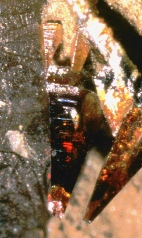 Hexagonal polytype with a hexagonal and a trigonal
polytype growing on the pedion of an intermediate crystal.
---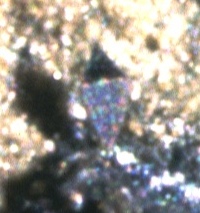 886. Tiny sphalerite epitaxic on trigonal wurtzite.
---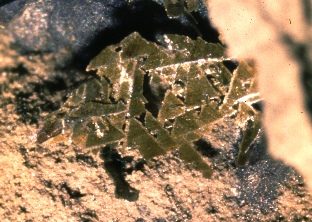 883. Very thin sphalerite? crystallites arranged
in an almost fractal pattern.
---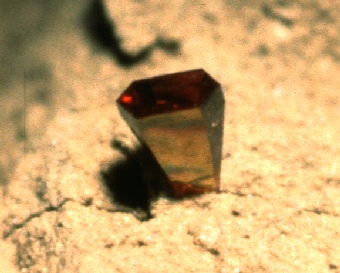 874. Gemmy hexagonal wurtzite growing out
of a crack.
---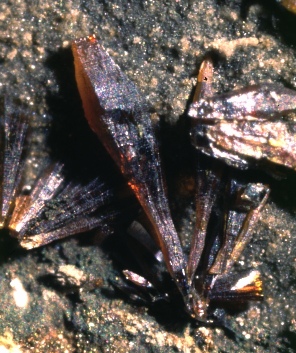 868. Highly elongated wurtzite showing morphological
changes during growth, perhaps coinciding with polytype changes.
---
Wurtzites: Page 3.
---
© Copyright John A. Jaszczak
---

Back to Wurtzite Page 1

Back to Jaszczak's home page

Back to Mineral Interest Page