The Graphite Page
---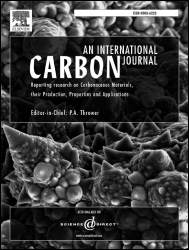 "Naturally occurring graphite cones"
J. A. Jaszczak, G. W. Robinson, S. Dimovski and Y. Gogotsi,
Carbon 41 2085-2092 (2003).
Graphite properties.
Graphite spirals.
Spherical graphite

Graphite crystal structures

Graphite localities:
World-Wide
Historically famous graphite from Borrowdale, England

Graphite from Pargas, Finland

Spheroidal graphite in gabbro from Oshirabetsu mine, Hiroo, Hokkaido, Japan
Spherical graphite from a roadcut near Gooderham, Ontario, Canada.

Naturally occurring graphite cones from Gooderham, Ontario, Canada.
(Preprint version is available here.)
Louis Coupal Prospect, Arundel, Argenteuil, Quebec, Canada (graphite bireflectance)

Graphite and diamond from the ultrahigh-pressure metamorphic rocks from the Kokchetav Massif, Kazakhstan
Hackman valley, Mt. Yukspor, Kola Peninsula, Russia
Mount Ozernaya, Taimyr Peninsula, Eastern-Siberian Region, Russia. Graphite pseudocubes in iron.
Sujiquan graphite mine, Xinjian, China
Graphite from Umzimkulu quarry, KwaZulu/Natal, South Africa
Graphite in meteorites
Remarkable graphite crystals from near Namib Grube, Wlotzkas Baken, Namibia
Graphite/Tanzanite mines, near Arusha, Merelani Hills, Lelatema Mountains, Tanzania. Remarkable graphite crystals with gem diopside. These crystals also have interesting overgrowths of rare graphite dendrites.
Graphite from Ukraine.

United States of America:

Looking for a commercial source of quality natural graphite crystals?
Try graphitecrystals.com.
Watch graphite floating in mid air!
Nice image generator by Steffen Weber for carbon or boron nitride sheets, cones and tubes.

Peter Harris's Carbon Nanotube page.

NetWatch column in Science magazine by Mitch Leslie featuring natural graphite.



---
---
Questions or comments? Email nospam@mtu.edu (substitute "jaszczak" for "nospam")

© Copyright John A. Jaszczak

Back to Jaszczak's home page
---